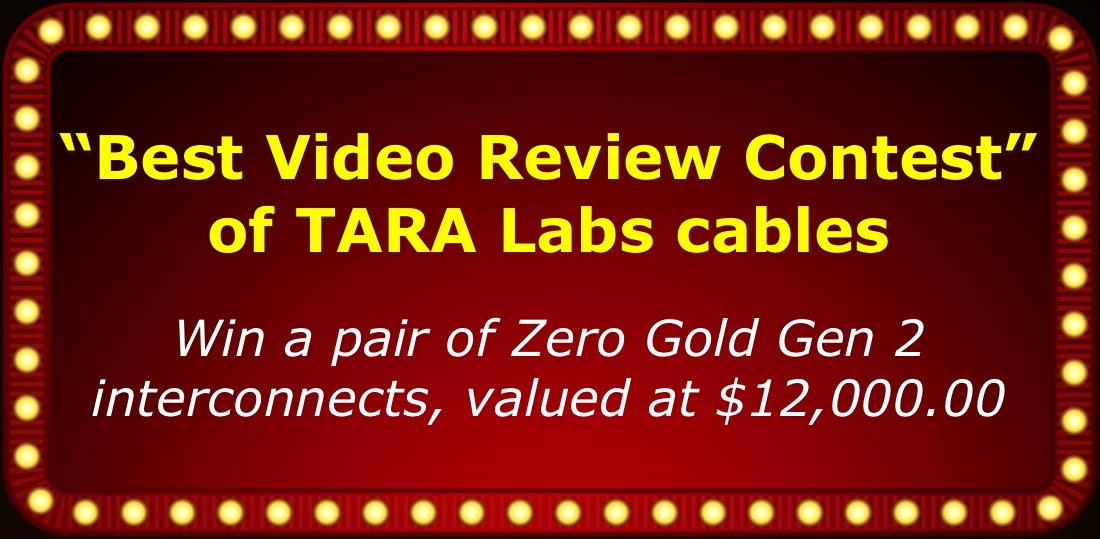 Dear TARA Labs fans: Over the years, we are consistently receiving emails, letters and calls from our fans telling us "How much they love our cables!"
We are always excited to hear how our cables have improved the sound of our customers audio systems. So to show our appreciation, we decided to have a customer contest for the "Best Video Review" of TARA labs cables.
It works like this: Submit a video to us, showing & describing which TARA Labs cables you are using in your audio system. Also give a brief description of all the components you are using and explain how our cables have improved the sound of your audio system. Of course this is not a contest of who will write the best review. This is a contest of: who will "show" us the best review!
Click here to view rules and enter contest!

For 30 years, TARA Labs has created & designed such industry standards as solid core & non-round conductors, air and vacuum dielectrics, as well as winning more awards, accolades & positive product reviews, than any other cable manufacturer in the world!
"Isn't it time you tried the world's finest, all hand-crafted high-end audio cables?"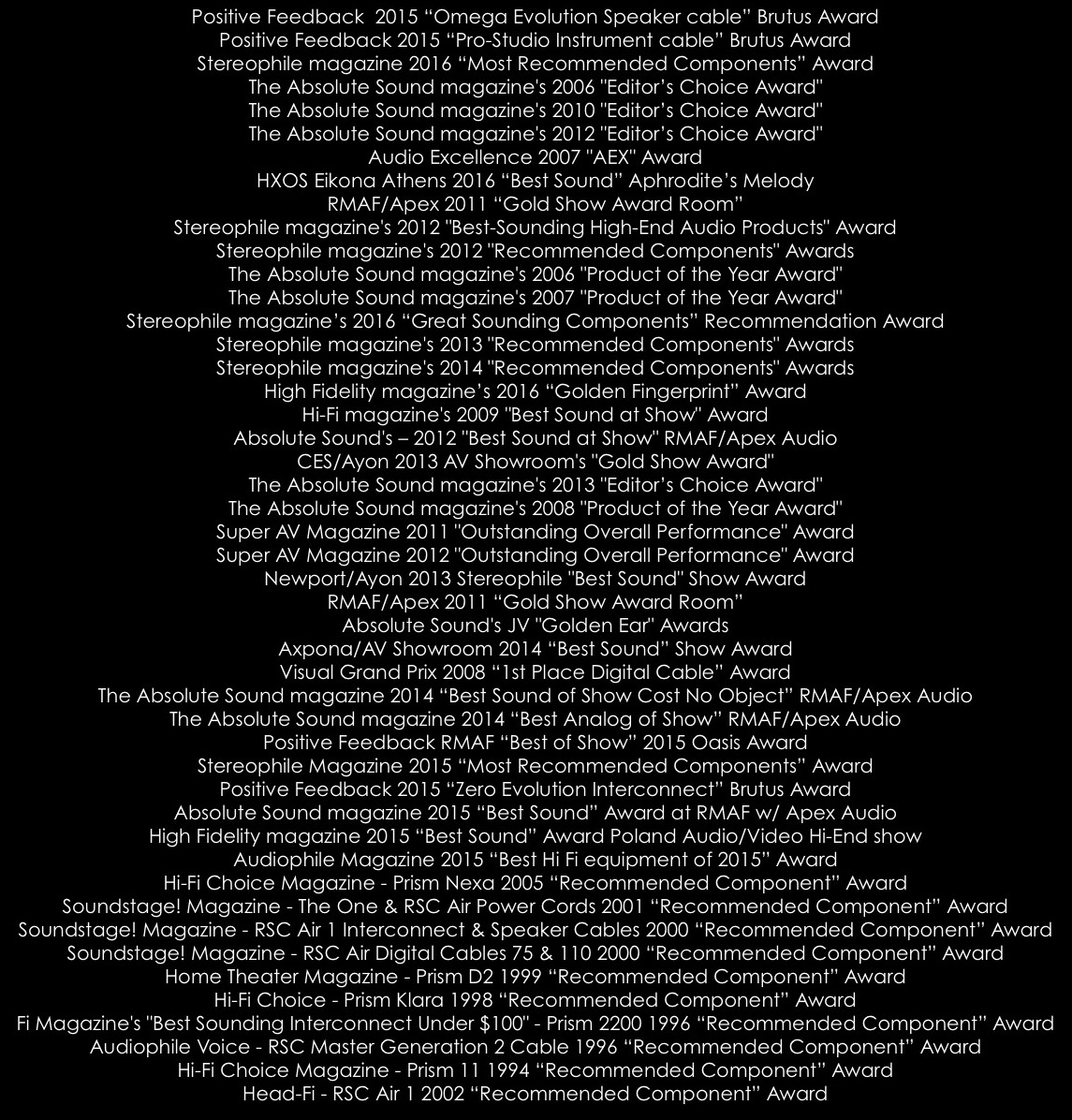 "Recommended Components" awards, accolades & positive reviews: Audio Techniques magazine, Hong Kong Journal magazine, Audiophile magazine China & Hong Kong, Bound for Sound magazine, High Fidelity magazine, Krakow Sonic Society, The Audiophile Voice magazine, Fi magazine, Hi End Audio Journal magazine, Stereophile magazine, The Absolute Sound magazine, Sonic Review magazine, Home Theater magazine and Sound & Vision magazine. Including the many online publications magazines: 6 Moons, Positive feedback (PF), AV Guide, Analog Planet, Audio Review, Head-Fi, Soundstage, Hi Fi Russia, Hi-Fi Stereo Brazil, High Fidelity magazine Poland, Digital Home, Hi Fi Music, Audio Shark, Mono and Stereo High-end audio magazine, Super AV, Head Fi, Soundstage magazine, Fi Magazine, What's Best Forum, Hi Fi Choice magazine, etc. TARA Labs has literally hundreds of positive reviews, in multiple languages from prestigious hi-end audio magazines from around the world.